Advent Devotion, 12/24/22
LUKE 2:8-20
8 And there were shepherds living out in the fields nearby, keeping watch over their flocks at night. 9 An angel of the Lord appeared to them, and the glory of the Lord shone around them, and they were terrified. 10 But the angel said to them, "Do not be afraid. I bring you good news that will cause great joy for all the people. 11 Today in the town of David a Savior has been born to you; he is the Messiah, the Lord. 12 This will be a sign to you: You will find a baby wrapped in cloths and lying in a manger." 13 Suddenly a great company of the heavenly host appeared with the angel, praising God and saying, 14 "Glory to God in the highest heaven, and on earth peace to those on whom his favor rests." 15 When the angels had left them and gone into heaven, the shepherds said to one another, "Let's go to Bethlehem and see this thing that has happened, which the Lord has told us about." 16 So they hurried off and found Mary and Joseph, and the baby, who was lying in the manger. 17 When they had seen him, they spread the word concerning what had been told them about this child, 18 and all who heard it were amazed at what the shepherds said to them. 19 But Mary treasured up all these things and pondered them in her heart. 20 The shepherds returned, glorifying and praising God for all the things they had heard and seen.
---
If I could rename the Christmas story from any Gospel, it would rename it: "Do not be afraid!: The story of God doing what is planned but unexpected by human standards." Between chapters one and two of Luke, angels warned people to not be afraid three separate times. God really has a habit of showing up in ways that are pretty surprising, warranting an immediate phrase of comfort: "Do not be afraid!"
I don't know about you, but I think I would be afraid, especially if I were Mary. I would be spending my time preparing for Jesus' birth, a baby that is both fully God and fully human, preparing to raise this child with the help of a faithful God but one that is constantly providing new information rather than presenting it all at once. I'd be afraid to do more harm than good and confused about why I was chosen for such a daunting, life-changing task. Or even knowing that this was right and good but afraid of what happens once Jesus is born, the responsibility of raising a child that is mine but…also not really?
Instead, we read about Mary's deep trust in the Lord in verse 19. Mary had already known who this baby would grow to be: the Savior of the world, a Great Rescuer, a Holy child given for us. But the shepherds provided something we can never underestimate: affirmation. The shepherds showed up explaining all they had just heard and seen from the Lord and were in awe of the same child Mary had just birthed, one that is perfect and precious and fragile. The shepherds confirmed all Mary had known previously and provided a sense of comfort. She stored up these memories and held them dearly, knowing she had heard God exactly how God intended.
REFLECT
While we read about Jesus' birth and life, what parts of the story do we often faithfully sugarcoat? Are there any other moments in the story of Christ's birth that stand out to you this year over and above any other years?
PRAY
Lord Jesus, we look to you humbly for the gift of comfort you provide. We long for your comfort and the ways you can reach us through others' simple actions. You arrive tomorrow! We celebrate you and our process of remembering all it took for you to get here. Amen.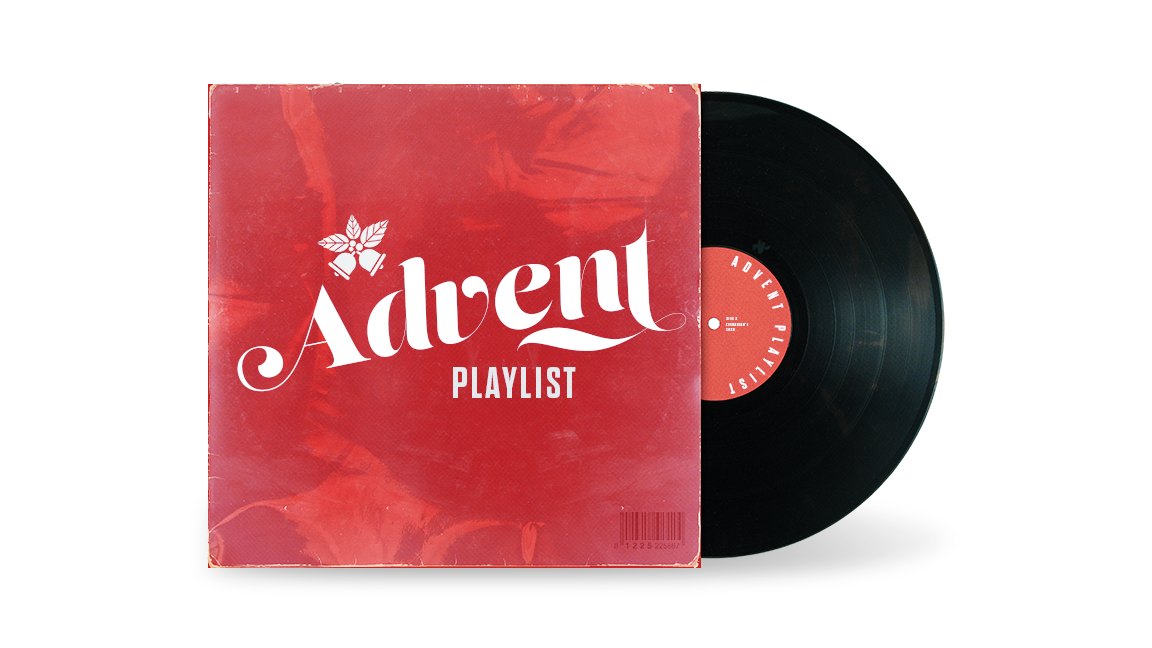 ADVENT PLAYLIST SONG
"Hope Has Arrived," Grace City Worship, "Here Is Love Christmas EP"
| | | |
| --- | --- | --- |
| | | |